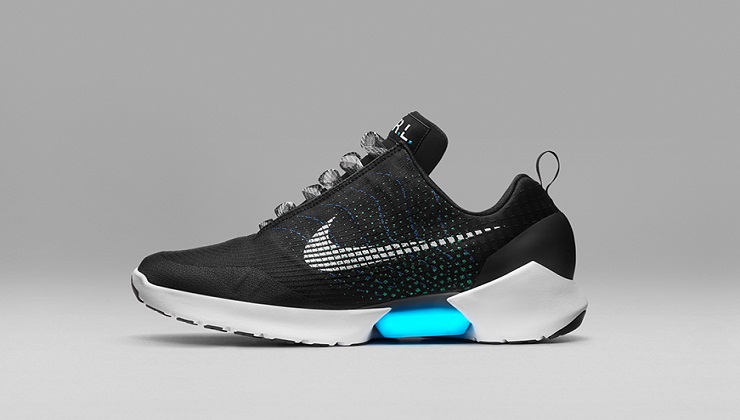 Many of us carry powerful smartphones in our pockets. Some of us even wear a smartwatch. We might soon be wearing technology on every part of our bodies, and Nike is looking to add to that list by throwing some technology into your shoes.
Back to the Future fans will remember when Nike produced a shoe last year with similar self-lacing technology to that seen in the film, but it was only made in very limited numbers and cost a fair bit of money.
Today they announced HyperAdapt 1.0, a project that would put the power laces into mass production. These new shoes tighten themselves once your foot hits a sensor in the heel, and can be adjusted with a pair of buttons on the side.
From our very good friends over at cybershack.com.au
Click Here for the Full Article