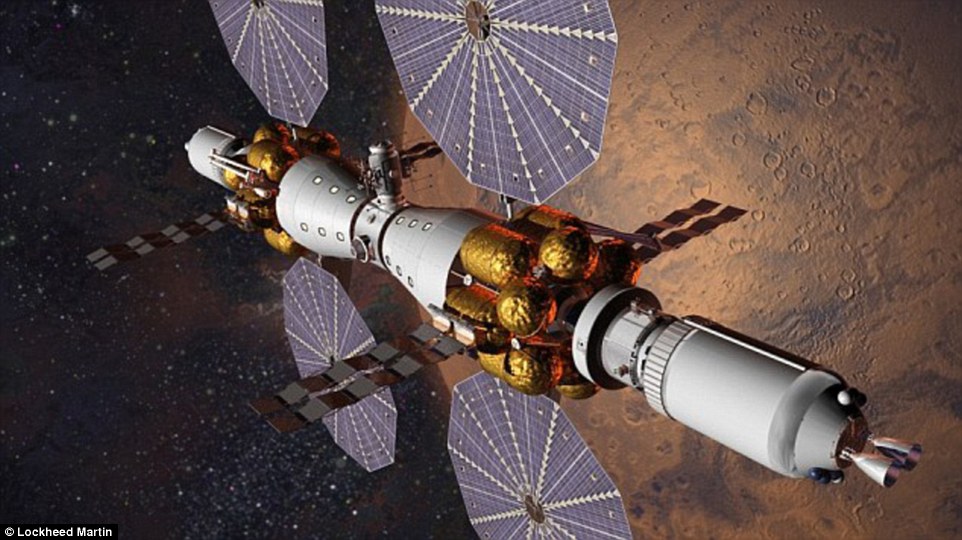 Source dailymail.co.uk
Lockheed Martin says we could have an orbiting Mars 'base camp' using existing technology by 2028
Lockheed Martin has revealed a plan to send humans on a three-year trip around Mars.
At the National Space Club Florida Committee's meeting this week, former NASA space shuttle pilot Tony Antonelli said the concept of a 'Mars base camp' could be achieved as soon as 2028.
According to Antonelli, the firm is not waiting for 'some kind of magic' to reach the goal – instead, the craft would rely on existing technology, putting Orion deep-space capsules on either end of the outpost to carry six astronauts around the red planet.